Hanoi By Locals is a brand of OneVivu Travel & Service Co., Ltd (Registration number: 0109250174, issued by Hanoi Department of Planning and Investment – HAPI), we specialise in providing the unique local experience of Hanoi to international travellers. The team of locals who live and work in Hanoi, know Hanoi quite well. We select the best experience to help you discover our city. You can choose to discover Hanoi with these unique experiences of local life, culture and cuisine.
Hanoi By Locals also provides reliable tourist information and travel help around Hanoi including tourist attractions, itinerary suggestions, food choices and transportation. You can find our articles full of information, shared by Hanoi locals. We hope this information help you plan your visit to Hanoi city.
OUR MISSION
Promote the unique life of Hanoi and bring the best travel experience to international friends
OUR COMMITMENT
Bring you the best local experience.
The team at Hanoi By Locals will provide you with the best local experience in Hanoi.
While travelling in Hanoi, if you need any travel help or want to find any special experience, just let us know.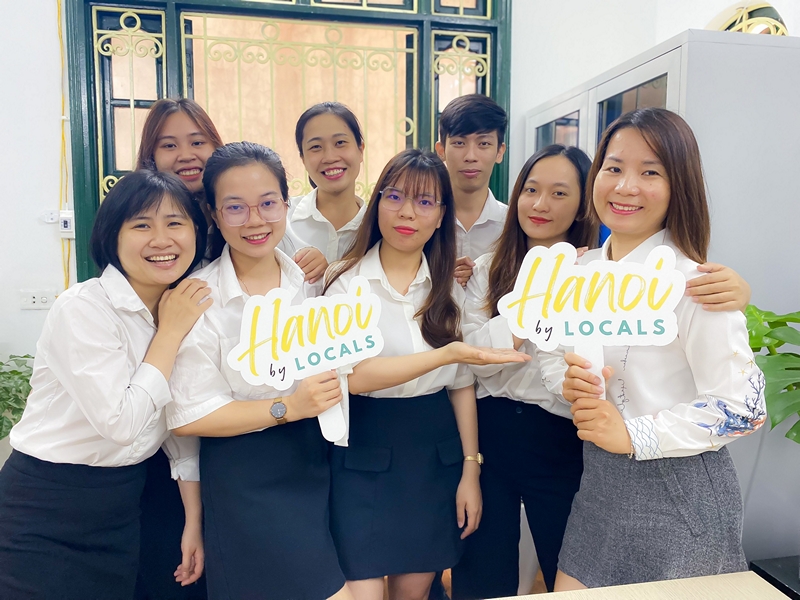 HOW SHOULD YOU BOOK A EXPERIENCE?
Hanoi By Locals offers you a list of recommended experiences with a detailed itinerary, suggested price, inclusion and exclusion. Most of the tours are designed for small groups or private tailored made while other daily tours to different destinations are made for groups.
If you want this experience, please send your request or contact us by email, or phone/WhatsApp. We will arrange the program that suits you.
If you prefer to customise any experience, please let us know on the  Contact page, we will find the most suitable local experience for you.
Our contact