Hanoi, the vibrant capital city of Vietnam, is renowned for its rich culinary scene. Among the plethora of delectable dishes, Banh mi stands out as the undisputed king. This iconic Vietnamese sandwich, which originated from the French baguette brought to South Vietnam during the colonial era, has become a beloved street food in Hanoi. With its perfectly crispy exterior, flavorful fillings, and harmonious blend of ingredients, Banh mi is a must-try when visiting the city. In this article,  Hanoi By Locals will take you on a culinary journey through the 10 best Banh mi spots in Hanoi's Old Quarter.
Price of Banh Mi in Hanoi
Price range: 20,000 – 50,000 VND (~ 1 – 3 USD)
The banh mi Hanoi price is incredibly low compared to the quality and tastes you get. You can find banh mi stalls and shops scattered all over the city, and each one offers its own unique twist on this classic dish. From traditional fillings like grilled pork and pâté to more unconventional options like a fried egg or tofu, the variety is endless. And the best part? The price remains consistently affordable, allowing you to try as many different flavors as your heart desires.
What's even more exciting is that the price of banh mi in Hanoi doesn't compromise on taste or quality. These sandwiches are made with fresh ingredients, crispy baguettes, and a perfect balance of flavors.
The vendors take pride in their craft, ensuring that every bite is a burst of flavor that will leave you craving for more. And with such reasonable prices, you can enjoy banh mi every day without feeling guilty or worrying about your budget.
So, if you ever find yourself in Hanoi, don't miss out on the opportunity to try the incredible banh mi at such an affordable price. It's an experience that will excite your taste buds and leave you wanting to come back for more. Trust me, you won't be disappointed with the price of Banh Mi in Hanoi!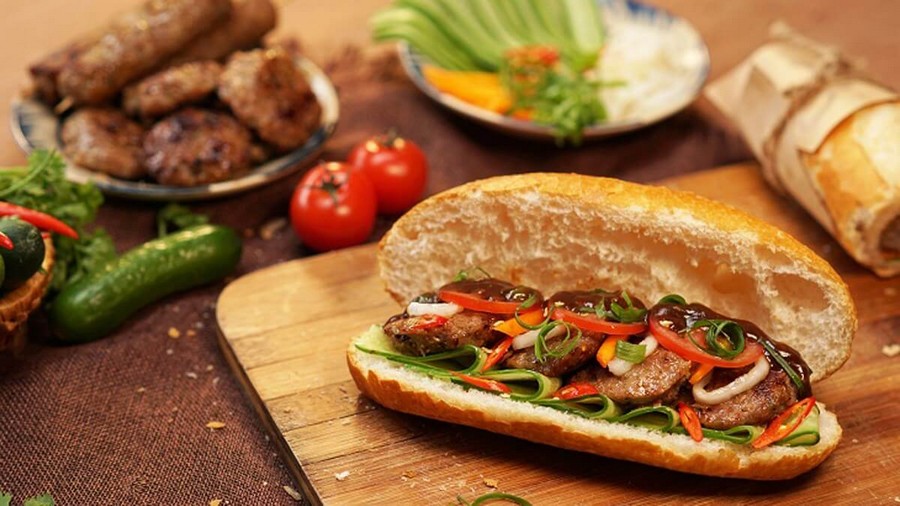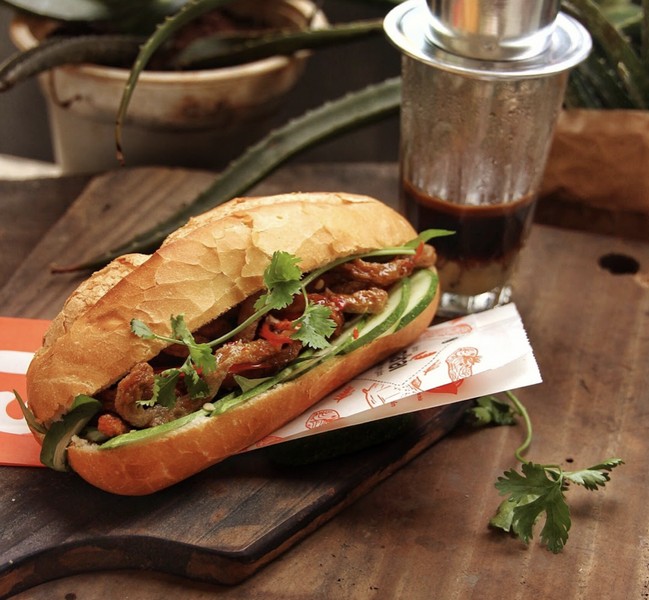 1. Bami Bread – Bringing the Taste of Hoi An to Hanoi
If you're longing to experience the authentic taste of Hoi An bread in the heart of Hanoi, look no further than Bami Bread. Since its inception in 2014, this popular bakery in the Old Quarter has been delighting locals and tourists alike with its mouthwatering offerings.
Bami Bread has successfully preserved the traditional flavor of Hoi An bread while also catering to the preferences of Hanoi's discerning foodies. Whether you're craving the classic Hoi An bread, pate, and egg bread, or grilled chicken bread with lemongrass, Bami Bread has a wide range of options to satisfy your Banh mi cravings.
Contact Information:
Address: 98 Hang Bac, Hoan Kiem, Hanoi  (Direction)
Address: 88B Tran Hung Dao, Hoan Kiem, Hanoi (Direction)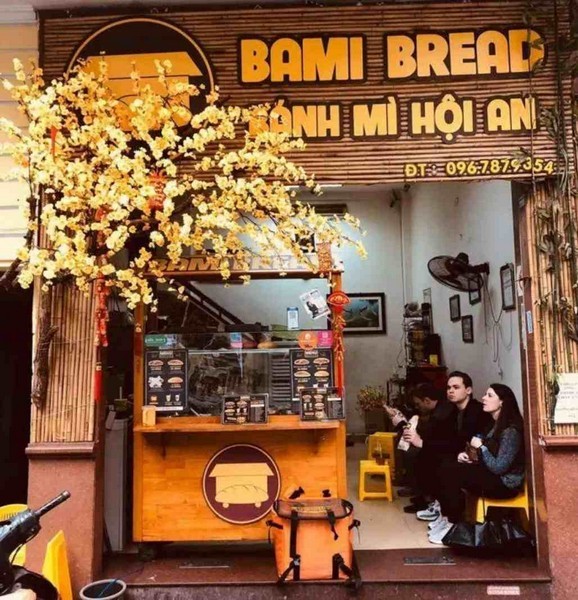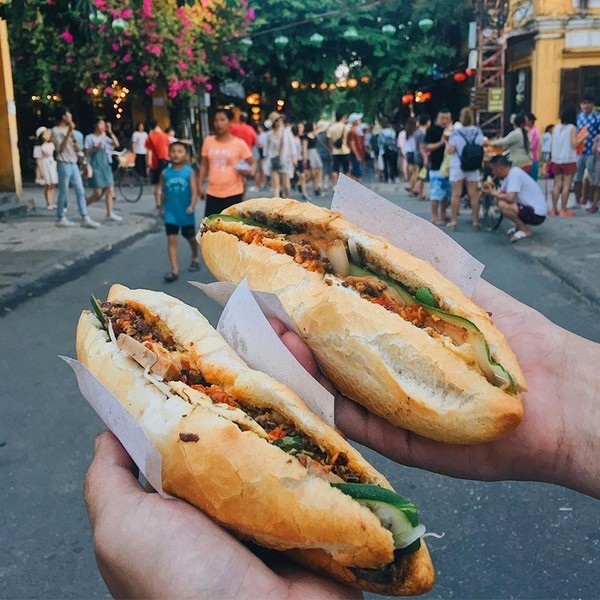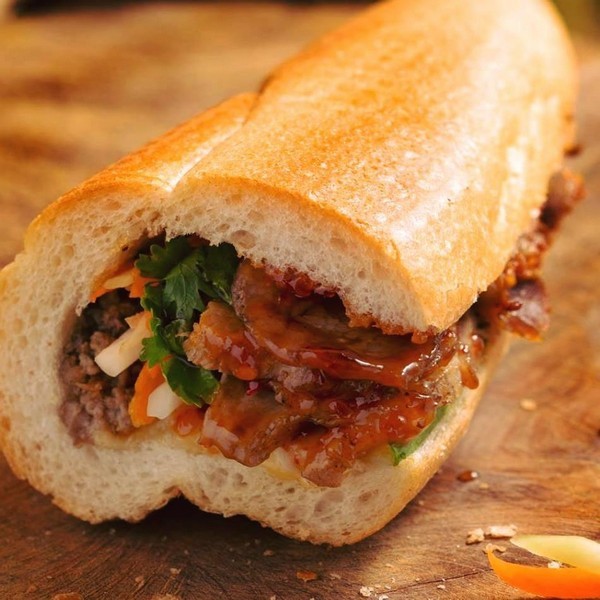 Banh Mi Dan To – A Unique Banh Mi Experience
Nestled on the sidewalk of Tran Nhat Duat Street, Dan To is not your typical Banh mi stall. This small cart has gained significant attention from food enthusiasts, celebrities, and food bloggers alike. What sets Dan To apart is its unique filling, which combines a medley of ingredients such as onions, eggs, pate, sausages, meatloaf, dried beef, and butter, all stir-fried together.
This unconventional combination creates a distinctive flavor that will leave you curious for more. Don't miss the chance to discover the many exciting surprises awaiting you at Dan To.
Contact Information:
Address: 32 Tran Nhat Duat, Dong Xuan, Hoan Kiem, Hanoi (Direction)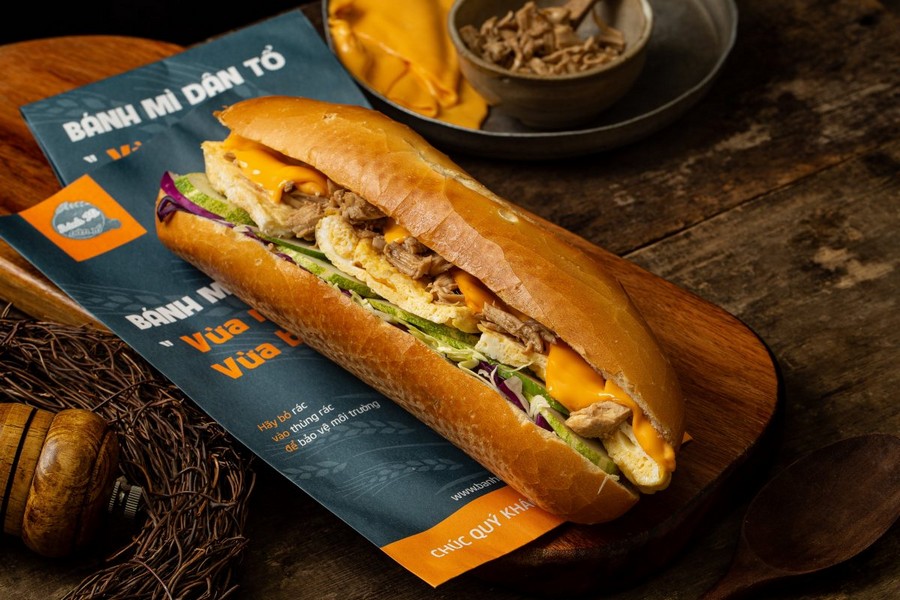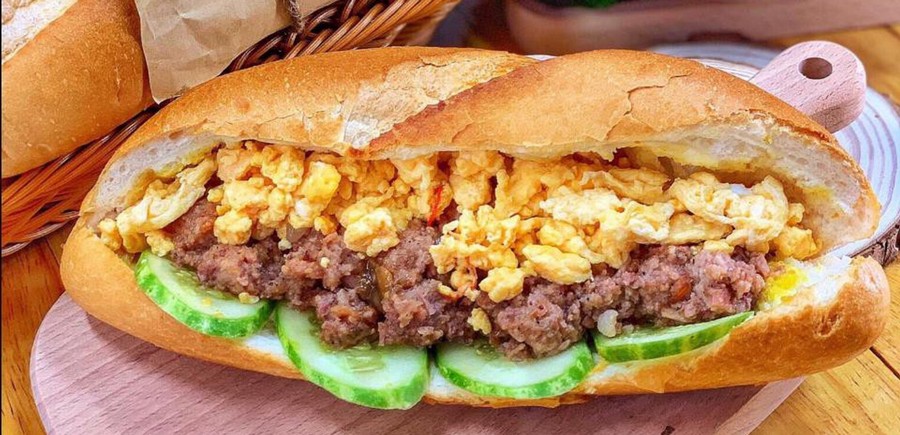 Banh Mi Pho – A Fusion of Flavors
When it comes to Vietnamese street food, Banh mi is a beloved sandwich that has captured the hearts of food lovers worldwide. Pho Banh Mi is a trusted name that ensures delicious and healthy dishes by choosing fresh ingredients daily.
The skillful chefs at Pho Banh Mi create sandwiches with a crispy crust and a unique filling, accompanied by a special sauce that is fragrant and packed with nutrients. With a diverse menu ranging from grilled beef and cheese sandwiches to Hanoi and Saigon sandwiches, Pho Banh Mi guarantees a delightful culinary experience.
Contact Information:
Address: 57C Dinh Tien Hoang, Hoan Kiem, Hanoi (Direction)
Address: 64 Hang Bong, Hoan Kiem, Hanoi (Direction)
Website: www.facebook.com/bamipho/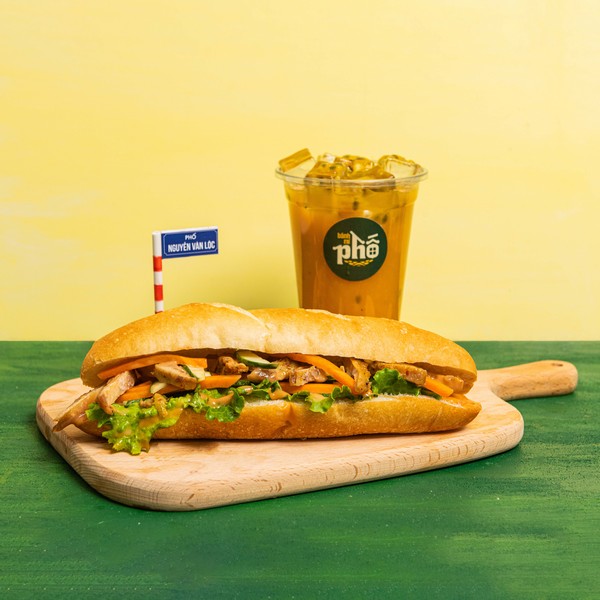 4. Banh Mi Duc Long – Doner Kebab with a Vietnamese Twist
For snack enthusiasts who crave delicious sandwiches, Duc Long's Doner Kebab is a must-visit spot. Highly recommended by Hanoi foodies, this sandwich shop offers tasty, affordable, and generously-filled options.
The Doner Kebab at Duc Long stands out with its thick layers of filling, including tomato and cabbage mixed with vinegar to balance out the richness. The generous portions and mouthwatering flavors make every bite a memorable one. Don't miss the chance to savor this unique twist on the classic Doner Kebab.
Contact Information:
Address: 5H Luong Ngoc Quyen, Hoan Kiem, Hanoi  (Direction)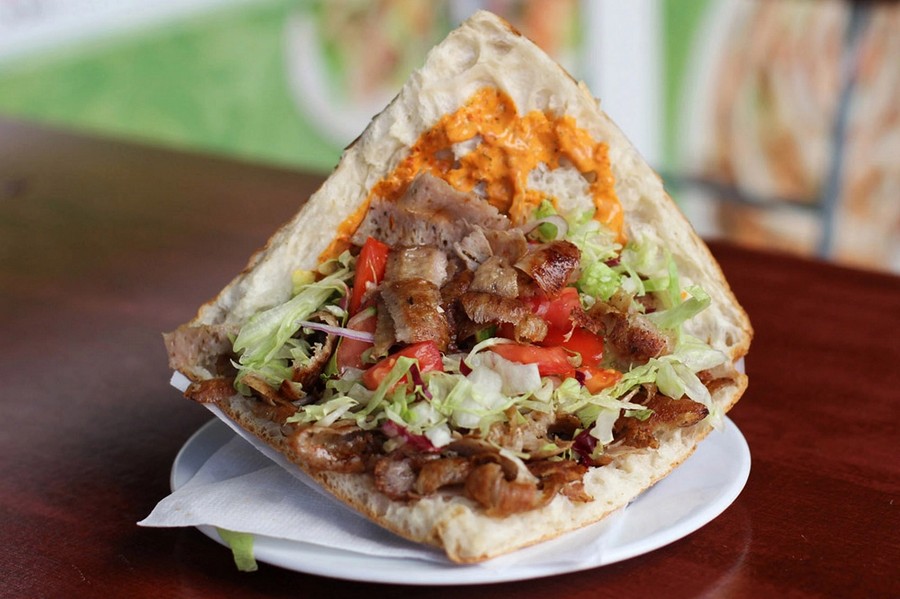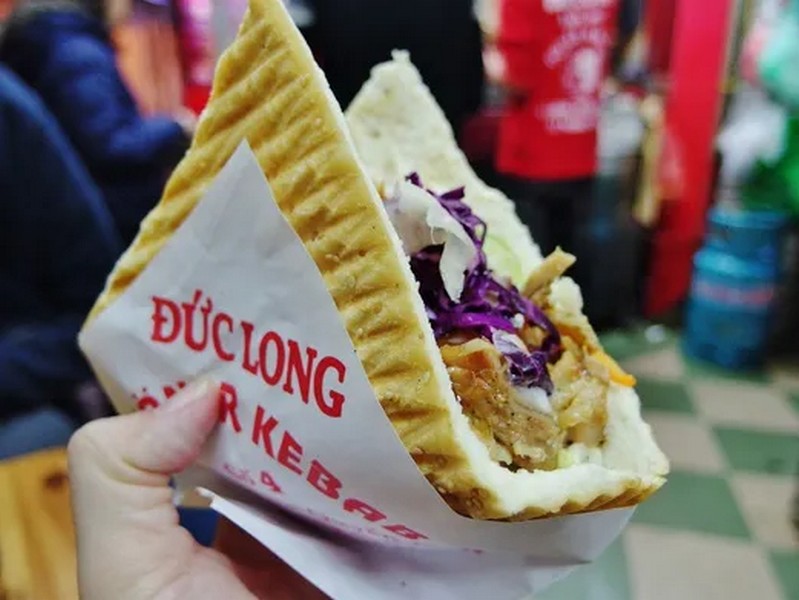 Banh Mi 25 – A Cornerstone of Hanoi's Culinary Scene
Banh Mi 25, located at 25 Hang CA, is a sandwich shop that has garnered international acclaim. Loved by both locals and visitors, Banh Mi 25 offers a diverse menu with unique flavors. From classic mixed sandwiches to grilled chicken and cheese sandwiches, each option is carefully crafted to tantalize your taste buds. With its affordable prices, Banh Mi 25 provides a range of options for vegetarians and meat lovers alike. Take a seat, enjoy your sandwich, and immerse yourself in the bustling streets of Hanoi's Old Quarter.
Contact Information:
Address: 25 Hang Ca, Hang Dao, Hoan Kiem, Hanoi (Direction)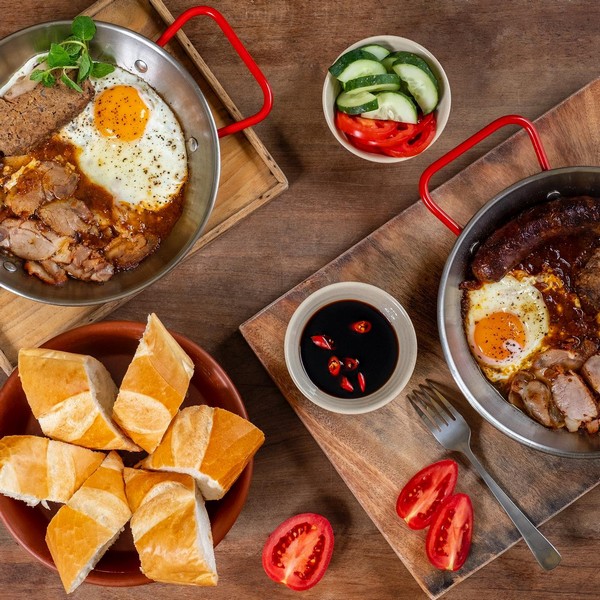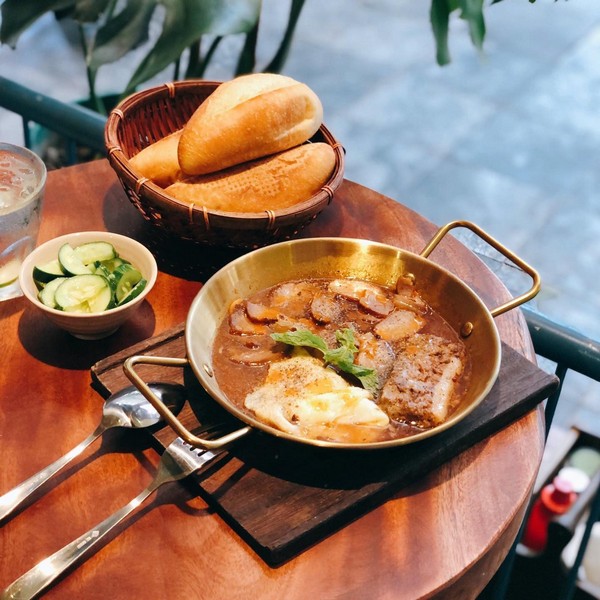 6. Banh mi Nguyen Sinh – A Legacy of Flavor
Nguyen Sinh Bakery, one of the oldest establishments in Hanoi, is famous for its pate gan bread. With its unique recipe and skillful seasoning, the chefs at Nguyen Sinh Bakery have created a pate that is not only delicious and flavorful but also incredibly aromatic. Indulge in the rich and savory foie gras pate, a true delicacy that is unmatched anywhere else. Nguyen Sinh Bakery's commitment to quality and innovation ensures that each bite of its bread is a true culinary delight.
Contact Information:
Address: 17 Ly Quoc Su, Hoan Kiem, Hanoi (Direction)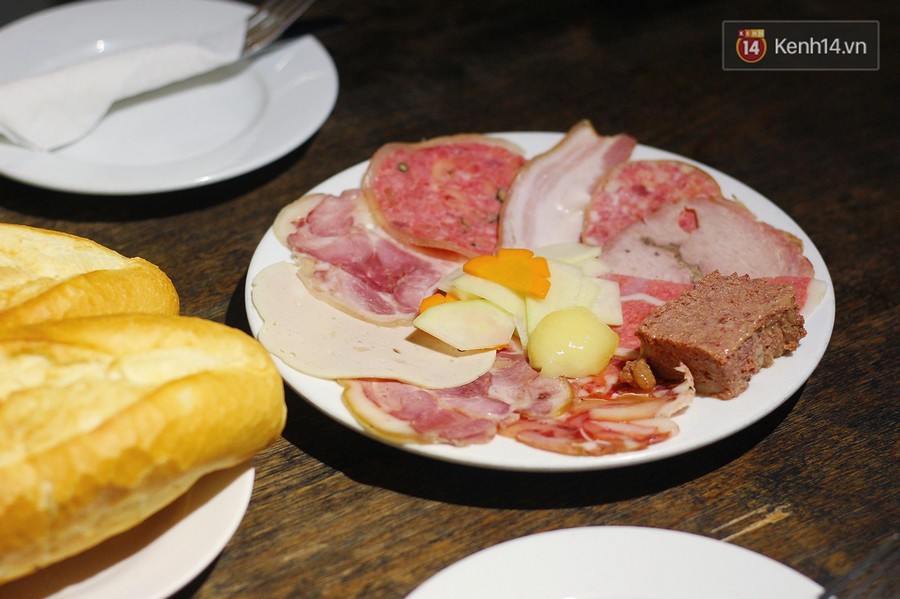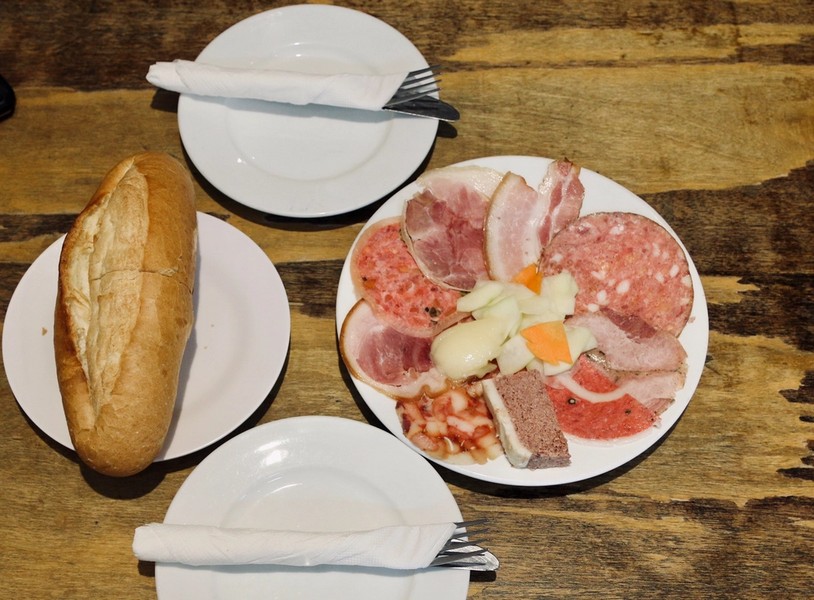 The Banhmi By Kun – A Flavorful Journey
Located in Lo Su, The Banhmi By Kun offers a variety of delightful dishes, including steamed buns and pan-fried bread. However, the star of the show is their delicious sandwiches, featuring familiar ingredients like pork floss, pate, and char siu. With a range of flavorful fillings to choose from, The Banhmi By Kun guarantees a satisfying culinary experience. Don't miss the opportunity to savor their delectable creations.
Contact Information:
Address: 16 Lo Su, Hoan Kiem, Hanoi (Direction)
Hanoi's Old Quarter is a treasure trove of Banh mi spots, each offering a unique take on this beloved Vietnamese sandwich. From Bami Bread's authentic Hoi An flavors to Dan To's unconventional fillings, there is a Banh mi to suit every palate. Pho Banh Mi's fusion of flavors and Duc Long's Vietnamese twist on Doner Kebab are equally enticing. Banh Mi 25, Nguyen Sinh Bakery, and The Banhmi By Kun each bring their own distinctive flavors and styles to the table. Embark on a culinary adventure through the streets of Hanoi's Old Quarter and discover the best Banh mi spots that this vibrant city has to offer.
So, what are you waiting for? Come and explore the diverse and delicious world of Banh mi in Hanoi's Old Quarter.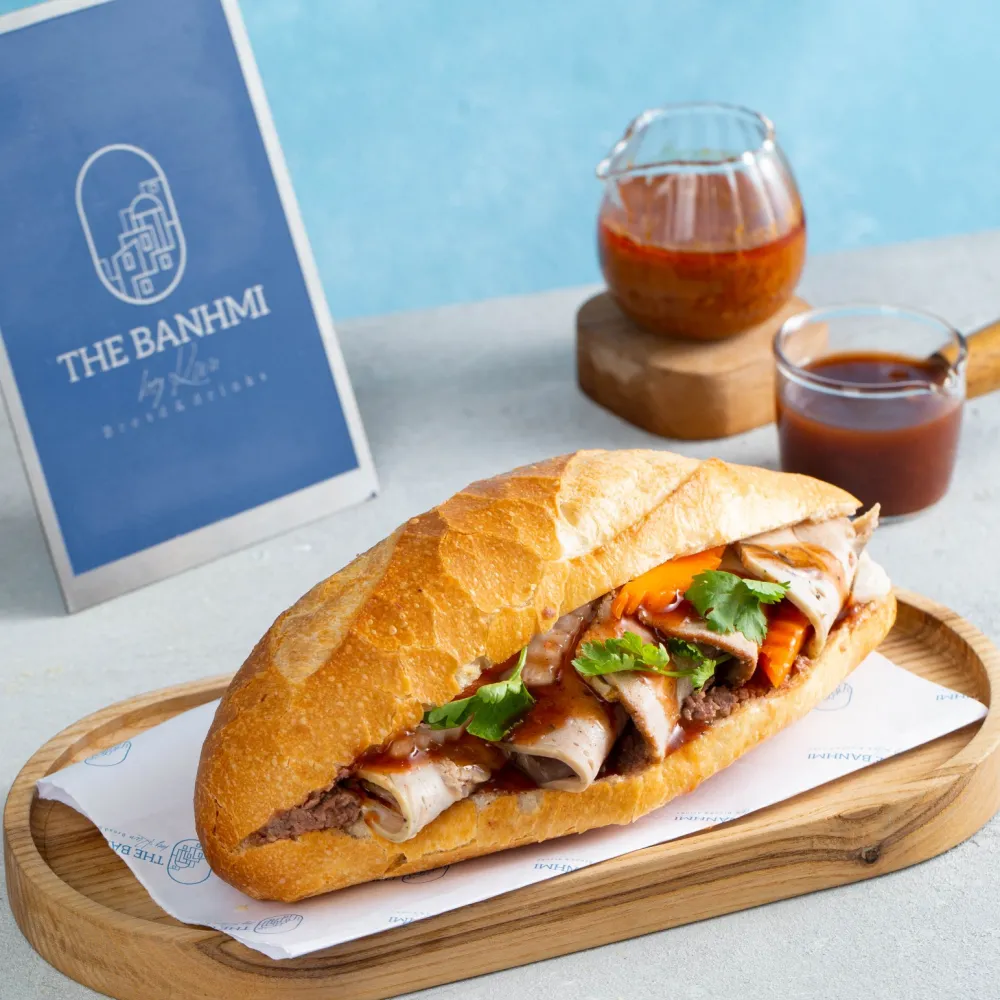 Additional Information:
For a personalized and unforgettable culinary experience in Hanoi, consider booking a private food tour with a local foodie guide. They will show you the hidden gems and introduce you to the best street foods available.
Follow us on Instagram and Facebook for updates on Vietnamese food, Hanoi food tours, and mouthwatering food photography.