Egg coffee is the speciality of Hanoi. Coffee becomes a part of Vietnamese culture, we drink coffee in the morning, afternoon and even evening. It is normal that people don't ask you to go to eat breakfast in the morning but to go and drink a cup of coffee together. Besides filtered coffee, egg coffee takes Vietnamese coffee to a new level of internationally famous.
I have to admire that I didn't know about egg coffee until a foreign friend introduced it to me a few years ago. After tasting it, I must say it is the best coffee that you can get in Hanoi.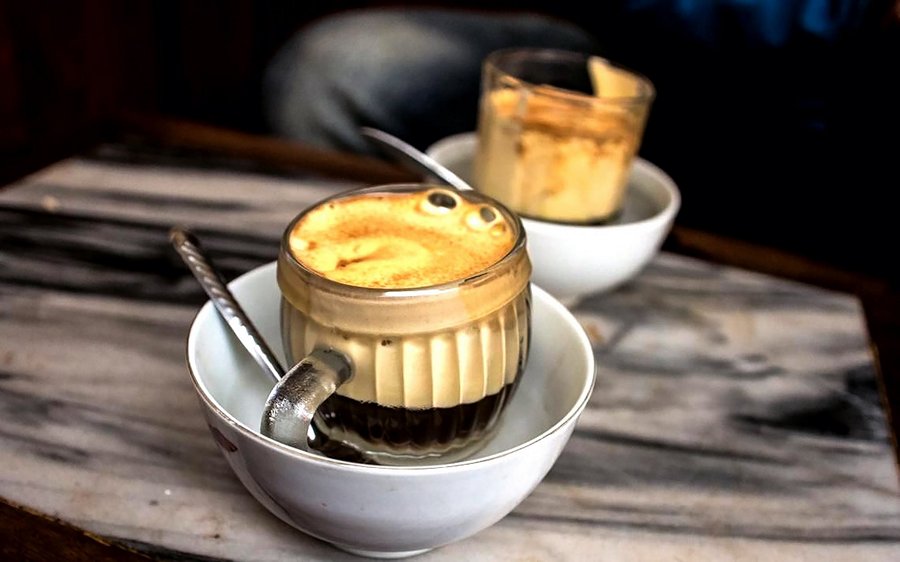 Ca Phe Giang, the best egg coffee shop in Hanoi
"Ca phe Giang" is the place you can get authentic egg coffee, even though many coffee shops in Hanoi Old Quarter also offer this type of coffee, the taste of Giang's egg coffee is different. The whipping egg is soft and smooth, and you don't get the taste of eating raw eggs.
The recipe for egg coffee is quite simple: whipped egg yolk, coffee, and milk or sugar (depending on your taste).  I did try to make some egg coffee at home, it looked similar, but it didn't taste the same. According to Mr Nguyễn Chí Hòa (Owner of Ca Phe Giang), his family has some secret ingredients that make his egg coffee tastes so special.
Back in 1946, Mr Giang (Father of Mr Hòa and the inventor of Egg coffee) was a chef at Metropole Hotel Hanoi, he made a cappuccino for French people, but that type of coffee was so expensive for Vietnamese to drink. He thought that there might be some substitutes for expensive cream and milk foam and he tried to mix coffee with egg yolk, and a new type of coffee was born.
The egg coffee was served in a small cup and put in a bowl filled with warm water. The coffee tastes best while it is hot; therefore, the hot bowl of water keeps your coffee warm for a longer time. You can try iced egg coffee it was nice and suitable for a drink in the hot summer of Hanoi. You won't want to hold a warm cup in the 40-degree Celsius weather.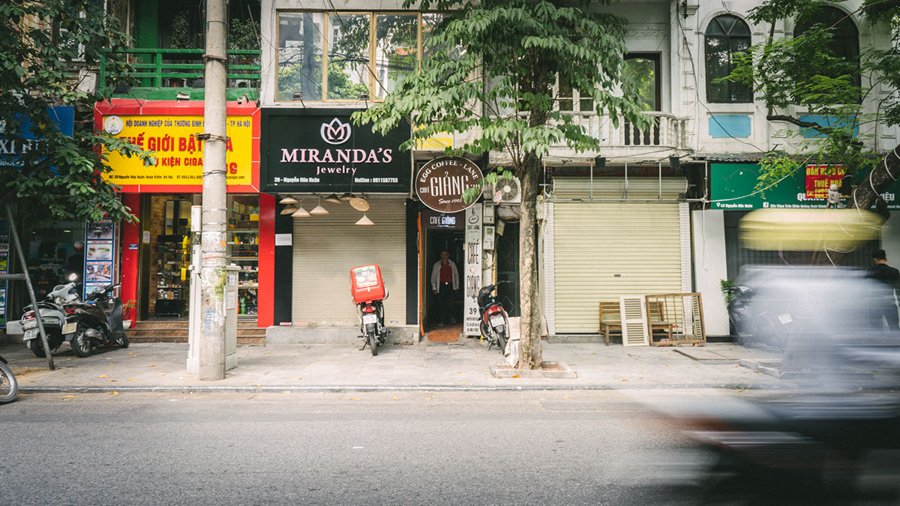 The location of Giang Café is one special point that I love. It locates in a small alley of no 39, Nguyen Huu Huan. In the street full of the coffee cafeteria and always seems to be packed with people and vehicles, the alley is an invisible boundary that separates you from the noisy world.
*Ca Phe Giang is getting more crowded as many tourists and locals want to try this coffee shop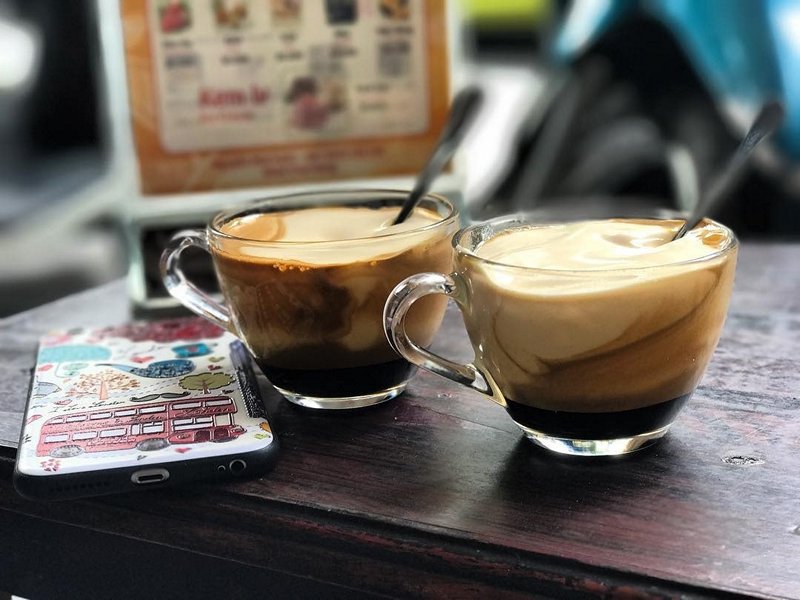 How about other eff coffee?
I have been talking about Giang Coffee for a while, as it is the most well-known place to drink egg coffee, but it was quite crowded and noisy at the weekend to stay there and enjoy your coffee peacefully. So I suggest you visit some other coffee shops near the Old Quarter area, they also serve a very tasty egg coffee.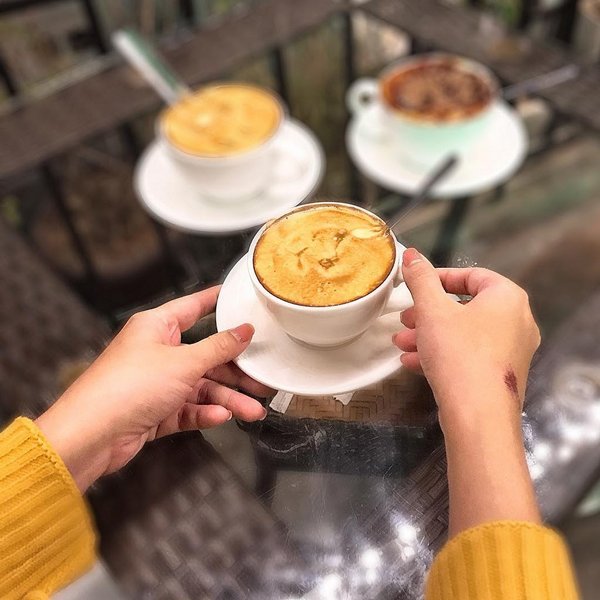 It is easy now to find egg coffee on the menu of most coffee shops in Hanoi Old Quarter, but you could find some local picks here:
Cafe Dinh – 13 Dinh Tien Hoang, the owner is Mr Hoa's Thus the taste is very similar to the one in Giang coffee. (Map)
Giảng Café – 106 Yen Phu, the 2nd branch of Giang coffee, is more famous among Vietnamese people. (Map)
Café Pho Co – 11 Hang Gai. The ancient house hides between 2 souvenir shops; it might take you some time to find the entrance. This cafeteria also offers a good view of Hoan Kiem Lake (Map)
Dream Bean coffee: 44 Ngo Huyen str, Hanoi Old Quarter (www.facebook.com/hanoidreambeans)
Blackbird Coffee – 5 Chan Cam, Hanoi Old Quarter
Cafe Yên: 184 Quan Thanh street, near WestLake
---
Thanh Le