Hanoi is truly a marvellous gem of Vietnam that you have to visit once in your lifetime. So how to uncover the mystical and historical Hanoi without overly spending? Give me $10 and I will show you know. $10 is equivalent to 220.000VND and let's see what can we do with that amount of money, shall we?
Explore Hanoi in the morning
Contrary to the vibrant of Hanoi's nightlife, early morning in the city is guaranteed to bring you the most serene and peaceful atmosphere before the streets are crowded with cars and motorbikes rushing to work.  Let's start the day with a stroll around Hoan Kiem Lake. It takes about 30 minutes to finish 1,7 kilometres walk and you can also behold the tranquil of Hanoi's signature.
> Must-do in Hanoi: Hanoi street food walking tour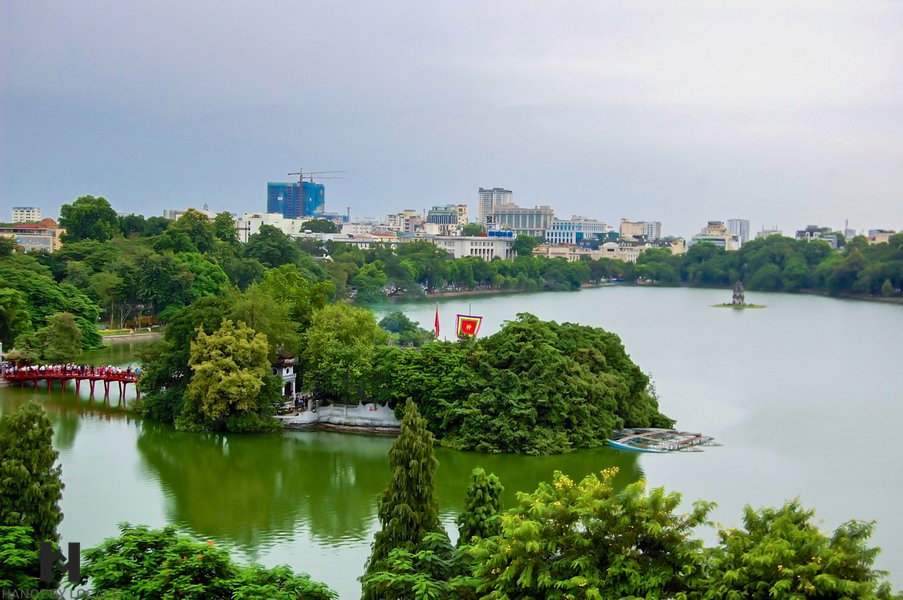 On the way back to your place, you can drop by 46 Hang Gai Street to experience one of the most delicious Vietnamese sandwiches in Hanoi. This sandwich has pate, grilled pork, sausage, and more dried shredded pork, you can add more chilli to enhance the flavour. The taste of it will make you crave the second one. Moreover, it only costs you 10,000 – 20,000 VND for one nourishing breakfast.
Next, you can experience Vietnamese coffee culture, there are some famous long-existing -cafés around the Old Quarters that you and your friends should try. For example, Café Giang located on Nguyen Huu Huan Street was popular with egg coffee.
The thick texture and rich flavour of the egg layer combined with strong Vietnamese coffee will make you feel like you are drinking a high-class tiramisu.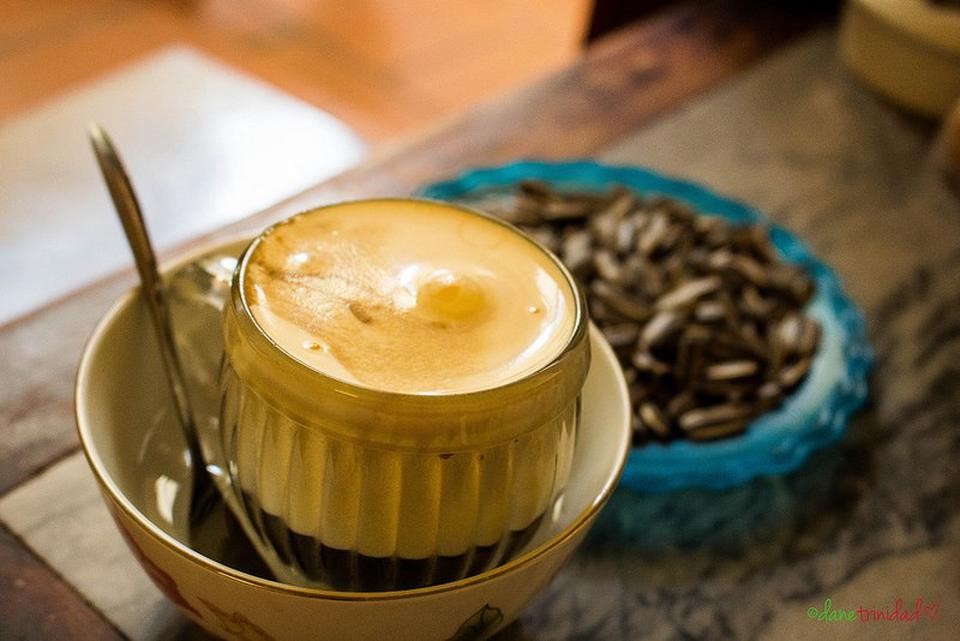 Café Lam is also on the same street as café Giang, which serves a distinctive taste of coffee, perhaps it's because of their coffee bean roasting method These are two most famous ones, you can also visit other cafes such as Café Dinh on Dinh Tien Hoang Street, Café Pho Co on Hang Gai Street, Cong Café chain is recent and very widespread already.
Personally, I would recommend you to visit Nhac Café, the place's egg coffee is much thicker and less bubbly than anywhere else; moreover, the atmosphere is so lyrical and tranquil. It has been a culture of Vietnam to sit, chat and sip on a cup of coffee.
> Must-do in Hanoi: Hanoi street food tour on motorbike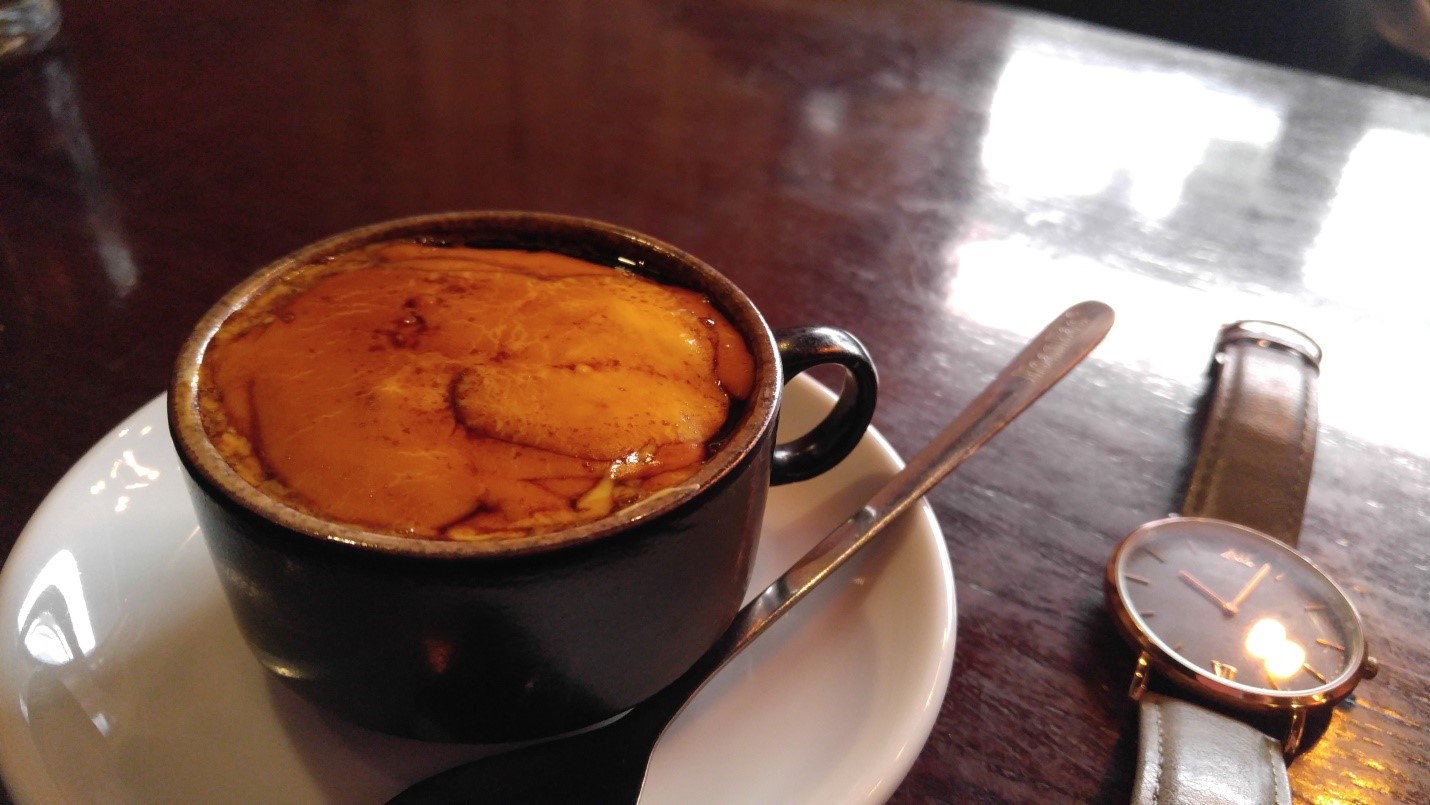 (Source: Vu Tri Thuc)
The common price for a cup of coffee fluctuates from 20.000- 40.000 VND. It should be 11 am by now and your stomach is craving another delicious dish of Hanoi, right? Well, you can try out Bun Cha in Lane 74 Hang Quat Street. Bun cha Hanoi has grilled pork served with white rice noodles, you can choose to have an additional spring roll too. It's only between 30.000-45.000VND per person.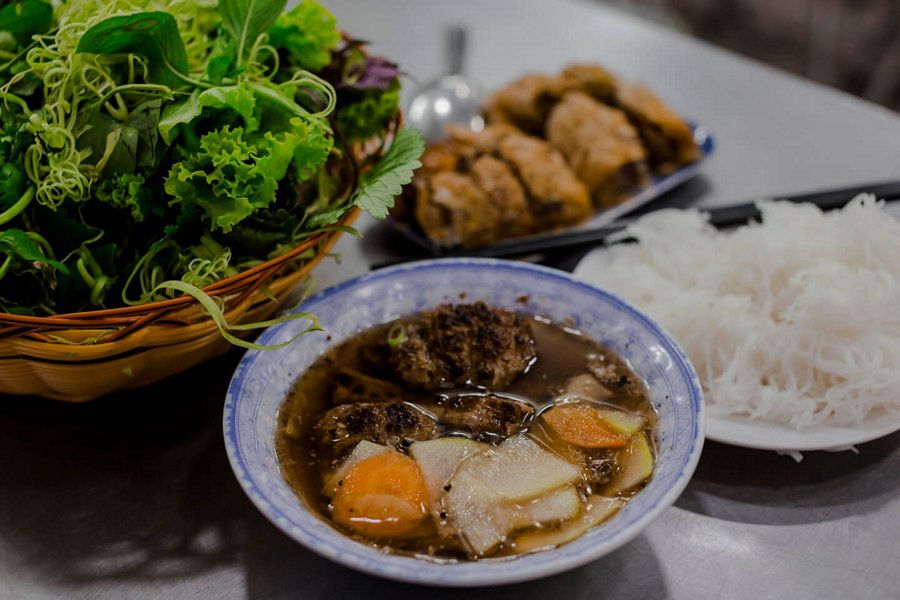 In total, you will be spending around 70.000VND on average in the morning. Now you should take a stroll around the Old Quarter. If you see any monger selling "tao pho", please try, it would be an excellent dessert for less than 10.000VND.
Explore Hanoi in the afternoon
After wandering around the Old Quarters and discovering more hidden beauty in the area, stop by 41 Ngo Huyen to hire a bike because you are going on a ride. The price of one bike is 50.000VND. The best place to go now is West Lake.
The lake's shore length is estimated to be about 18km and it is the most suitable place to ride a bike around and feel the subtle breeze. You can stop anywhere to take pictures because the lake is extraordinary at every angle.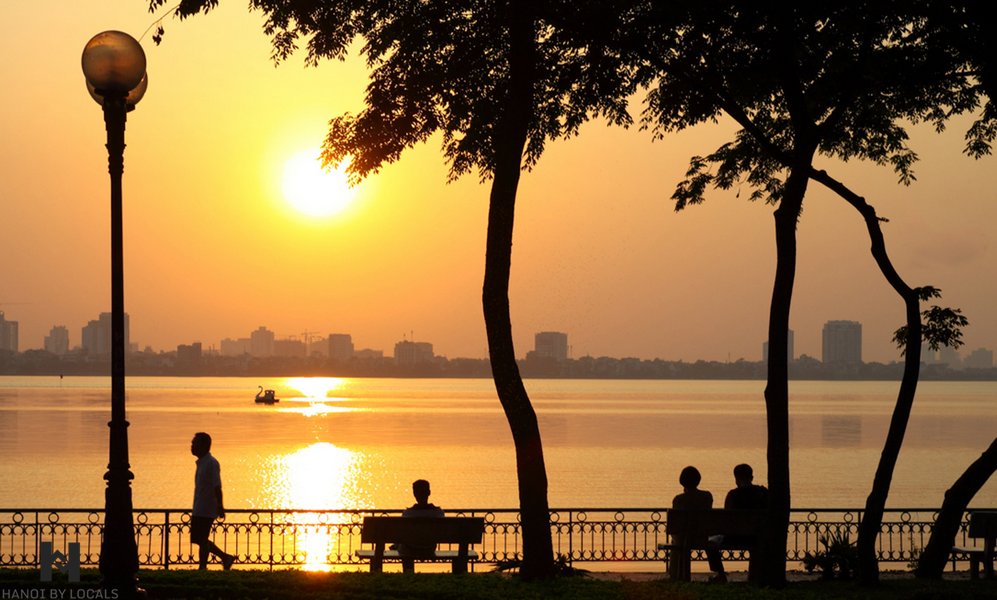 It should be 4 pm by now and you are heading back to your place in the Old Quarters. Your stomach wants something to drink or snack. "Drop by Che 4 Mua" on 4 Hang Can to try out traditional Vietnamese dessert soup and beverages. It costs about 15.000-20.000VND only per serving.
Then you go back to Ngo Huyen to return the bikes and back to your hotel to rest a little bit before dinner
Explore Hanoi at night
Have you ever tried wonton noodles? Now it is time for you to do so. It has clear and sweet broth, wontons, boiled liver, egg, and Chinese-style barbecued pork.
(Source: Internet)
The restaurant located at 9 Dinh Liet Street is the most famous restaurant in Hanoi. It is a must-try cuisine when you go to Hanoi. A serving is 40.000VND there. Finally, you can walk to Ta Hien Street to fully live the vibrant nightlife. This street is always crowded, especially on the weekend. Take a seat, have a beer and hang out with your friends. I guarantee you will have a great time being in such a bustling place. A beer on Ta Hien Street is about 35.000VND per bottle.
(Source: Internet)
So in total, you will spend about 210.000VND, still less than the amount of money offered and I am sure you will have learned a lot about different corners of Hanoi.
The cost breakdown
Sandwiches: 10,000 VND
Vietnamese traditional coffee: 20,000 – 40,000 VND
Bun cha: 30,000 – 45,000 VND
"Tao pho" desert: 10,000 VND
Bike rental: 50,000 VND
"Che" Vietnamese traditional desert: 15,000 – 20,000 VND
Wonton noodles: 40,000 VND
Beer: 35,000 VND
Total: 210,000 – 240,000 VND
Thao Nguyen