Hanoi Capital of Vietnam, the place of culture and commerce, is always among the top must-visit places in the world. Besides wonderful landscapes as well as historic destinations, Hanoi has many amazing things to discover. Let's check out the top 6 famous shows and performances in Hanoi.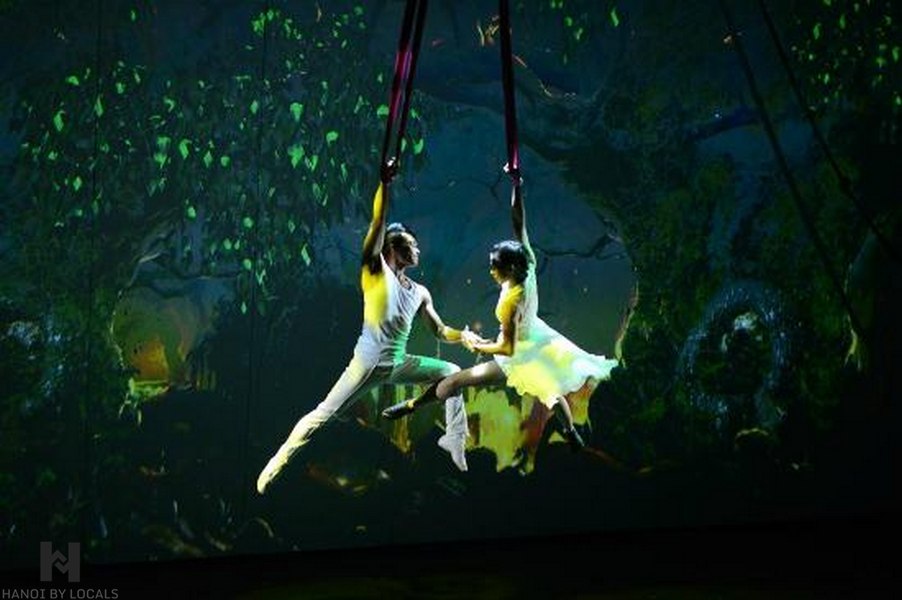 Overview
Hanoi has many wonderful shows for travellers to adventure. All these shows are our life, our culture, and our characters. Mentioning the top famous shows and performances in Hanoi, we can not miss such an amazing list such as the Thang Long Water puppet show, Ca Tru, My Village, Ionah and Four Palaces. From now on, let's find out more information about these fantastic performances and see what you will like to be a part of your tour. Let's go!
Thang Long Water Puppet Show 
Schedule: 15:00, 16:10, 17:10 and 18:30 everyday.

Duration: 45 minutes per show

Address: No.57b Dinh Tien Hoang street, Hoan Kiem District, Hanoi (Map) 

Ticket: 140,000vnd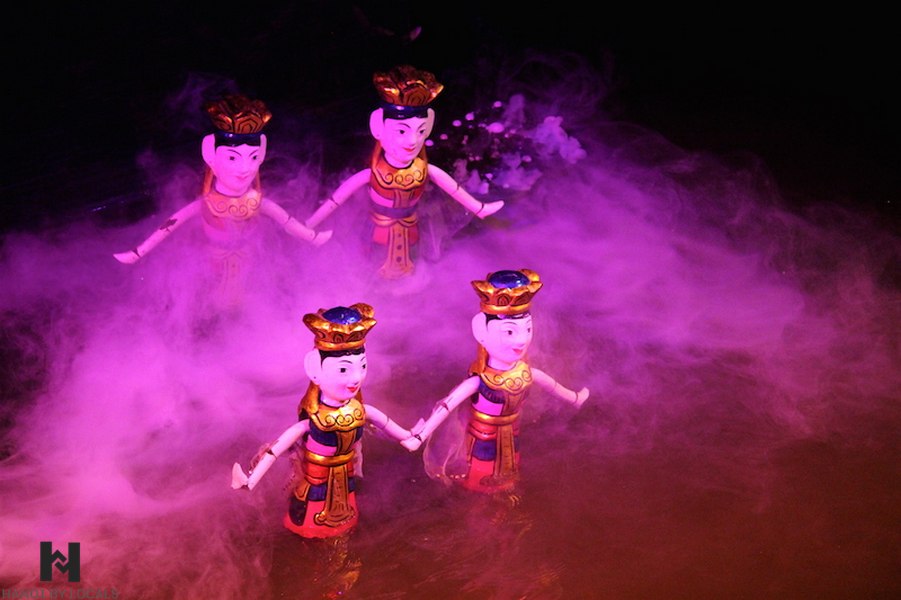 Although Puppets are seen in many countries in the world, Water Puppet is a unique culture of Vietnam. This art form was first introduced more than 1000 years ago. Until now, local people still like enjoying this traditional performance.
What is special about this show? Water Puppet Show is not only a traditional culture of local people, but it also reflects the daily life of Northern Vietnamese. In the show, the content may mention some popular habits such as rice husking, fishing, and weaving. Sometimes, you can also see people in activities such as horsing, climbing or sword fighting. Through Water Puppet Show, visitors even know more about Vietnamese history through many heroes such as Ba Trung, Ba Trieu and so on.
Four Palaces show
Time: Thursday and Saturday

Duration: 45 minutes per show

Address: Cong Nhan Theatre, No.42 Trang Tien Street, Hoan Kiem District, Hanoi

Ticket price: 295000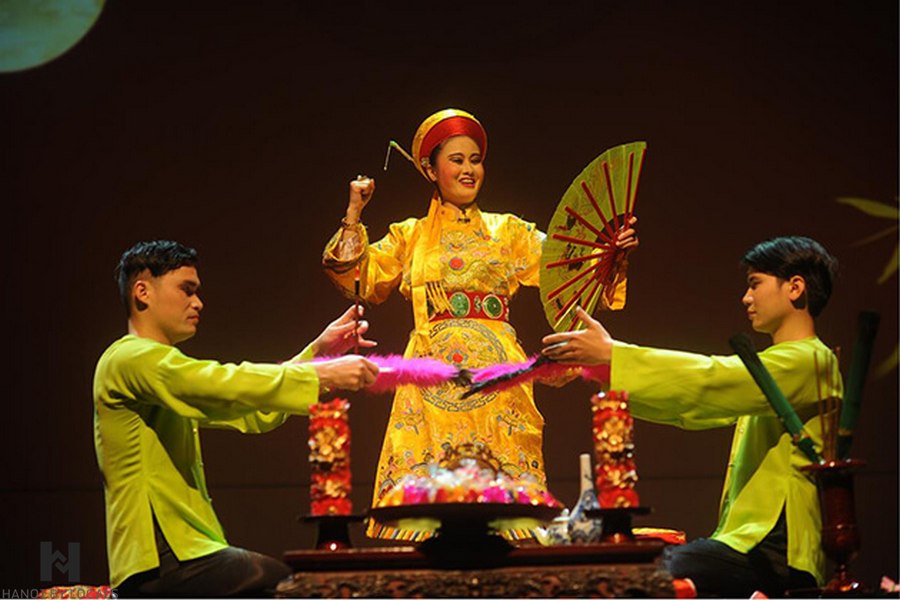 Together with the Water Puppet show, The Four Palaces show is a strange show that you can not see in other countries. This originated from the Mother religion worship of Vietnamese people and reflects through clothes and shows.
Four Palaces Show has 3 different parts. The first part is about the reincarnation of the Second Lady of the Highland. The second part is about the Reincarnation of the Tenth Prince. The last one is to reincarnate the Little Princess of Highlands. In each part, the custom changes a lot in colour to reflect the token colour of the spirit.
If you join the show, do not go anywhere until the show ends. At the end of the show, you will have a chance to receive "fortune" from the mediums. Good luck!
Ionah
Time: 19:45 Tuesday, Thursday and Saturday

Duration: 75 minutes per show

Address: Star Galaxy Theater, No.87 Lang Ha Street, Ba Dinh District

Ticket price: 750.000 VND -950.000 VND 

How to book: http://nhahat.stargalaxy.com.vn/en/event/ionah_show/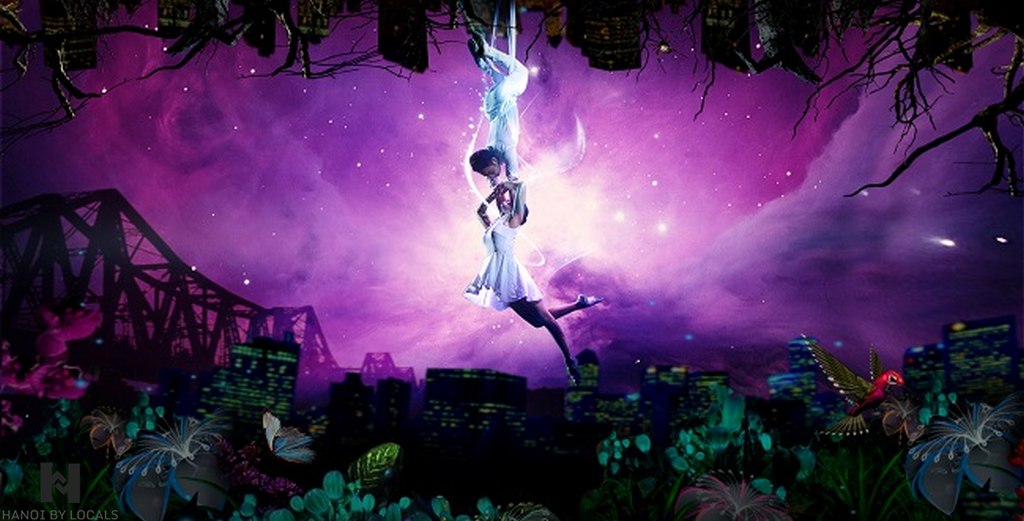 Ionah is an entertainment show. Although it is not a cultural one, it is still on the list of top shows and performances in Hanoi. When life changes in modern ways, people tend to find more and new things to relax. The show was launched as a result. 
In the show, audiences can enjoy many kinds of art forms such as hip-hop, dance, ballet, and circus. With these different performances, all the audience can relax and immerse in the music and dancing of the Ionah show. The costumes of the actresses are also very special. All are designed with visual colours and appealing styles to make the show more and more interesting.
Ca Tru Thang Long
Time: 8 pm Wednesday, Friday and Sunday

Duration: < 60 minutes per show

Address:42 Hang Bac street, Hoan Kiem district, Hanoi

Ticket Price: 200.000 VND 

How to book: https://viettheatre.com/en/four-palaces-show-tickets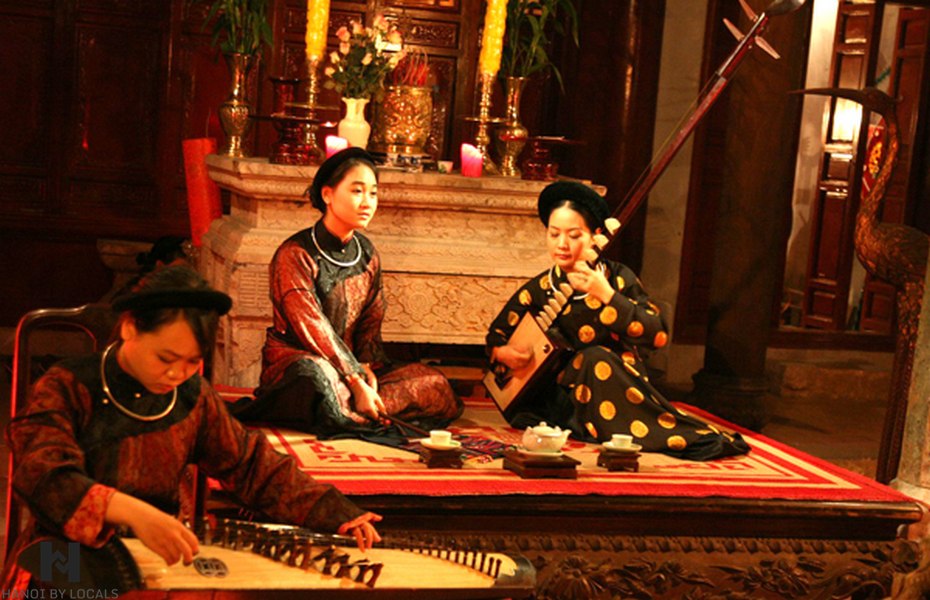 Ca Tru is a kind of traditional performance that was first known in the north of Vietnam. This is also a kind of vocal show but very ancient. Although it is now too popular with the young, Ca Tru was recognized as one of the cultural heritage of Vietnam.
In the Ca Tru show, all customers are designed in dark colours. Almost the actresses are more than 40 years old and some are nearly 60 and more. To be successful, the show needs a very sophisticated and professional vocal, together with the support of other instruments such as dan day, drum and phach.
My village show
Time: 4 days/week

Duration: 60 minutes

Address: Hanoi Opera House, no.1 Trang Tien street, Hoan Kiem district, Hanoi

Ticket price: 708.000vnd

How to book: https://www.luneproduction.com/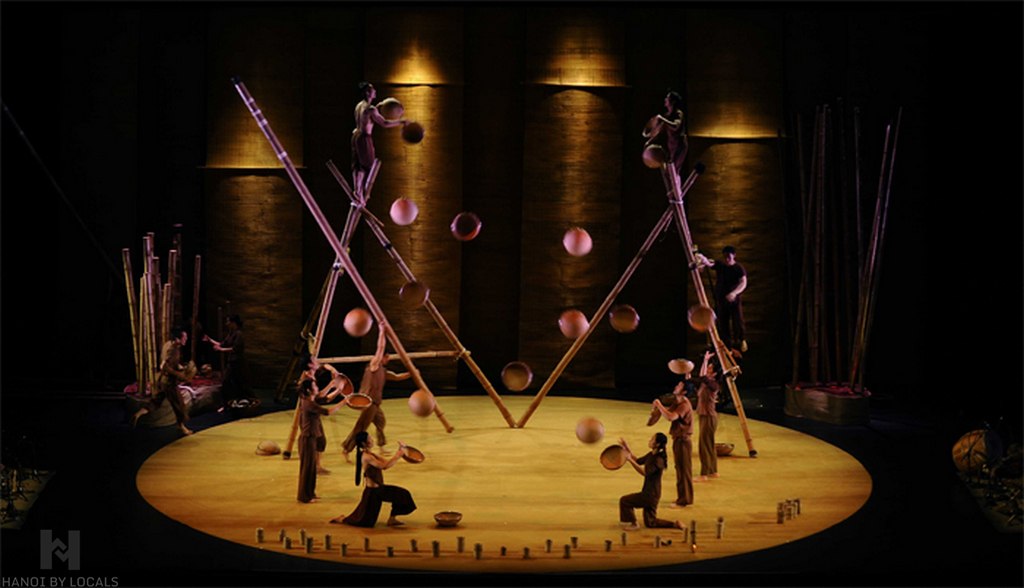 My Village Show reflects Vietnamese life on normal days. There are many activities that can be seen such as fishing, farming, and family gathering. All the activities are supported by more than 20 musical instruments. The special of the show is that bamboo is used effectively as a part of the show. This reflects the part of the life of local people living near rivers. Like the Quintessence of Tonkin, My village is also among the top popular shows and performances in Hanoi which both local people and foreigners enjoy.
Different from noisy cities, the Vietnamese village is more peaceful and quiet. This is shown very clearly in the show through the performances of actors and actresses. Although having not have much money, local people still find happiness in their life by working hard with a strong spirit and willingness. This is the real-life, real picture that you can see even not going to visit the place. 
The Quintessence of Tonkin
Time:19:30 to 20:30 every day except Tuesday.

Duration: 60 minutes

Address: Da Phuc village, Sai Son commune, Quoc Oai District, Hanoi (Map)

Ticket Price: 800.000vnd -1.000.000vnd

How to book: https://www.thequintessenceoftonkin.com/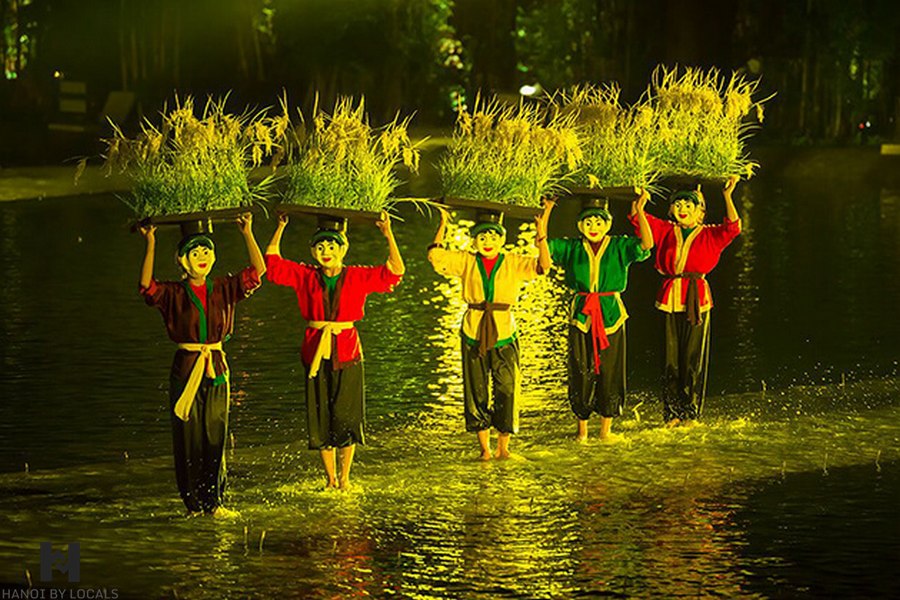 The Quintessence of Tonkin is a huge show which needs hundreds of actors and actresses. The show is performed on the lake of 4300 square meters, how wonderful! Although the content of the show is about the ancient culture of Vietnam, the Quintessence of Tonkin uses many modern technologies such as 3D mapping. 
This show is not only a kind of cultural show but an entertainment show. It is ambitious. All customers are designed traditionally with beautiful colours, which reflect different aspects of the quintessence of Tonkin. You can see Poetry, nostalgia, music, festivals, painting, and even Buddhism in the show. 
With warm hearts and patriotism, Vietnamese people always enjoy traditional shows. If you want to discover more and more about our life, and our culture, do not miss any shows we suggest. Let's come and enjoy these top 6 shows and performances in Hanoi, the beloved capital of Vietnam.