Shuttle bus Hanoi – Halong Bay, daily departure  
Route: Hanoi – Halong Bay highway 
Distance: 160km 
Travel time: 2 hours – 2.5 hours
Vehicle type: 16-seater van 
Rate: 13 USD/person/ one-way  
The daily shuttle bus is the most popular transfer for tourists to get from Hanoi to Halong Bay. The shuttle bus departs from Hanoi Old Quarter, follows the New Highway 5B, and you will arrive in Ha Long city after 2.5 hours transfer over a distance of 160 km.  During the trip, you have a short break of 15 minutes for breakfast and using the restroom.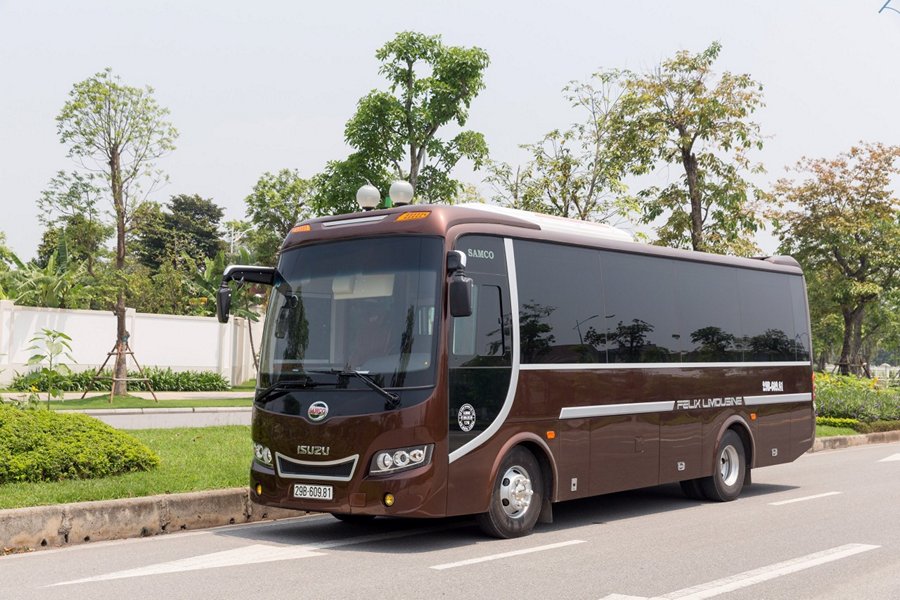 Bus Itinerary
Hanoi – Halong Bay 
08:00 – 09:00: Pick up at your hotel around Hanoi city centre (pick up time normally around 30 – 45 minutes) then depart to Halong via the new expressway
After around 1 hour of transfer, there would be a short break for 10 minutes.
11:30 – 12:00: Arrive in Halong after around 2.5 of transfer, we drop off at Tuan Chau harbour then Halong city
Halong Bay – Hanoi 
11:30 – 12:30 Pick up guests at hotels in Halong city, Halong harbour, Tuan Chau harbour, drive back to Hanoi with a short break on the halfway for 15 minutes
14:30 – 15:00: Drop off you at hotels in Hanoi Old Quater & other locations near Hoan Kiem lake…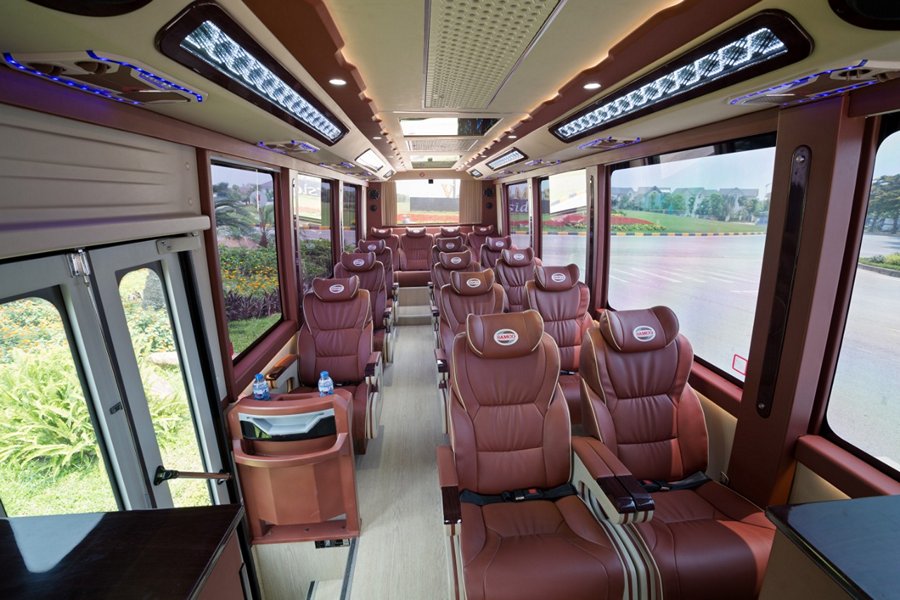 Type of bus
Hyundai Samco Felix Limousine
Number of seats: 16
The Felix limousine features 16 seats in a spacious bus (the normal one is for 35-seaters), it provides you with a comfortable rider between Hanoi and Halong Bay. The spacious bus with large comfortable seats, and experienced local drivers. The 160km distance with 2,5 hours transfer, would help you take a rest before starting your cruise on Halong Bay!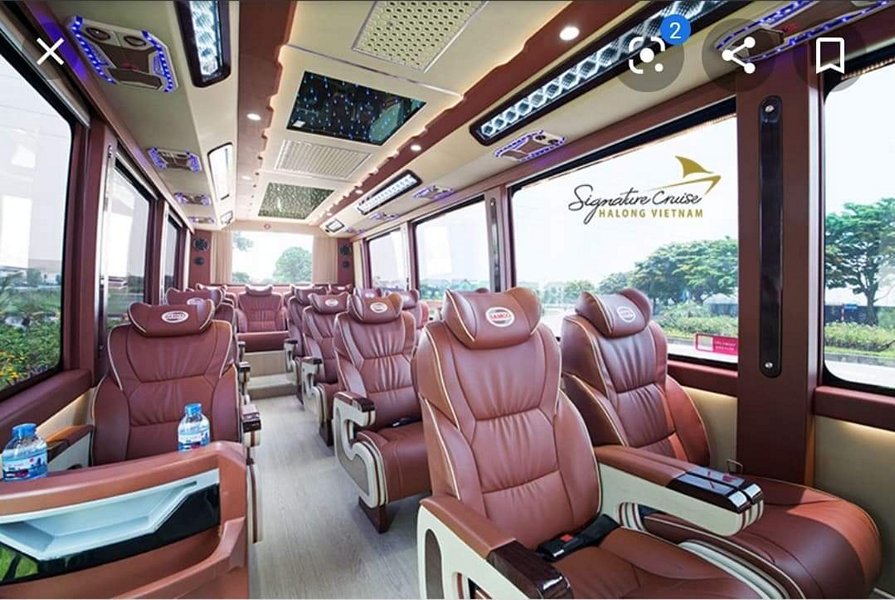 Pick up and drop off
Hanoi: Hotels in Hanoi Old Quarter. If you do not have a hotel address, the default location is Hanoi Opera House (Map)
Ha Long: your location in Halong city, hotel around Halong city (Bai Chay area), Tuan Chau island, and Tuan Chau Port / Halong port for the cruising.
Airport pick-up and drop-off services are not available. Please, contact us for a private transfer to and from Airport.