Travelling to Vietnam is amazing, not only because of the food but also the fantastic landscapes during the tours. Foreigners who want to discover the local life of Hanoi can join Hanoi scooter tours to discover the beautiful landscapes. You soon can feel satisfied with the majestic beauty of the roads, feeling, and food.
Hanoi scooter tours, the best way to explore local life 
There are many reasons why we highly recommend Hanoi scooter tours for you all. If you take part in a tour like this, you can get an amazing chance to explore the hidden gems of the Hanoi capital. Some beautiful and wild attractions will not be included in the itinerary of tourism agencies. It means you can miss them if you travel by car or by bus. Using a scooter is the best vehicle to stop, visit and move flexibly. 
More than that, if you like to try any street food, you can stop and sit down, wait for banh mi, fish noodles, and so on. It is a good time to relax, enjoy food and even make friends with other local people.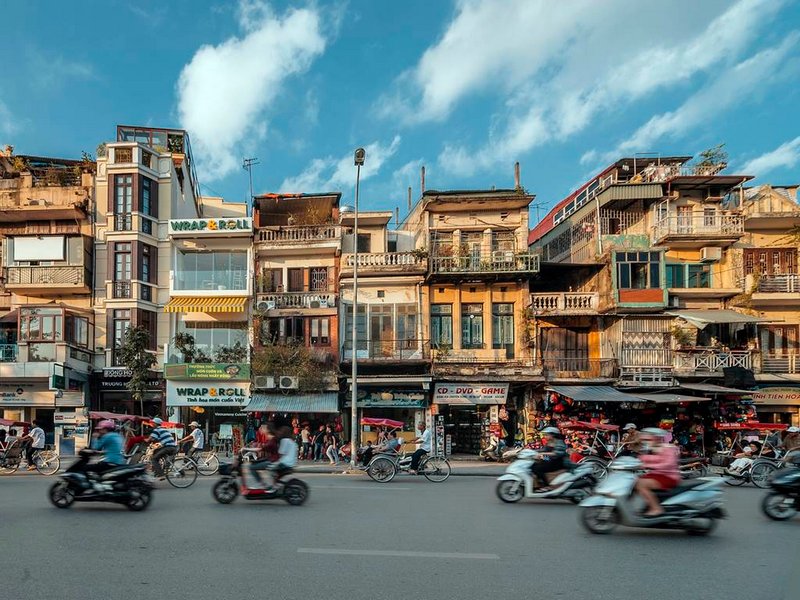 For those who care more about local life, taking part in a scooter tour is very unique. You can adventure the culture of local people, understand their lives as well as join some activities with friendly inhabitants. 
Which tours to choose?
If you decide to join a scooter tour in Hanoi, there are 3 options you can ask for: tours in the morning, afternoon tours or join tours in the evening. 
Morning scooter tours

: often start at 9 am and last until noon. During the tour, you can visit the Old Quarter, drive around Hoan Kiem Lake and discover some beautiful roads in Hanoi. At lunch, all can have a meal with special food such as Bun Cha, Banh Mi, Pho, etc. 

Afternoon scooter tours

: start around 2 pm and last until 5 pm. Travellers can enjoy street food during the tour, drive to the Old Quarter, visit some famous streets, and take a lot of photos of local people. 

Evening scooter tours

: 6 pm to 9 pm is a good time to discover Hanoi at night. After the meal, you can drive around the street, and immerse yourself in nature. Besides that, drinking a cup of beer or iced tea is a good idea before coming back to the hotel and sleeping. 
>> Read more: Hanoi Street Food tour on Scooters 
Type of scooters to explore Hanoi 
For a Hanoi scooter tour, there are two types of vehicles. Travellers often take semi-automatic scooters and fully-automatic ones.
Semi-automatic scooters
Some types of semi-automatic scooters you can rent in Hanoi are:
Honda Wave Alpha 110cc 

Honda Blade 110cc

Honda Wave S/RS/RSX 110cc

Honda Future 125 Fi 125cc

Honda Winner 150cc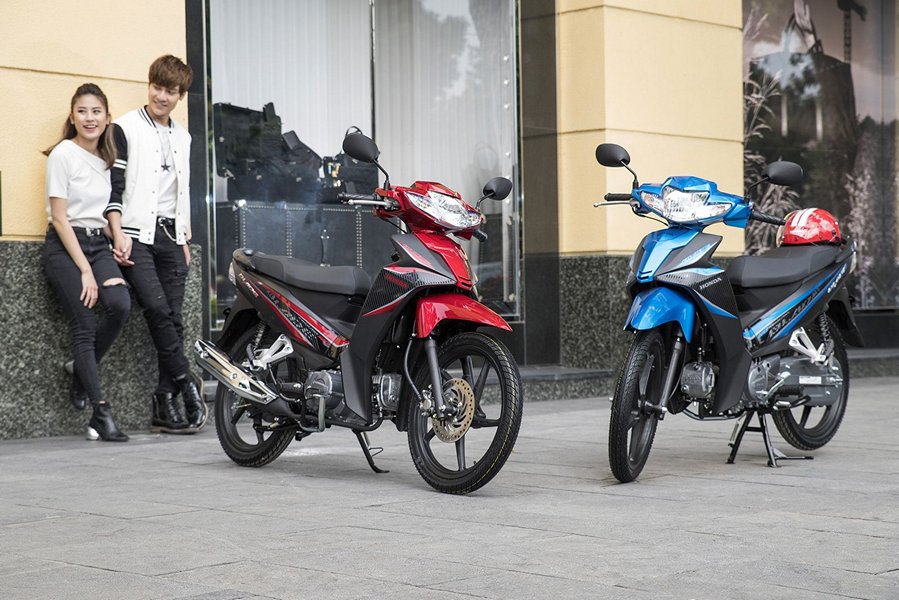 Fully-automatic scooter
To rent a fully-automatic scooter, you can choose scooters such as:
Vision 110cc

Lead 125cc 

Air Blade 125cc 

PCX 125cc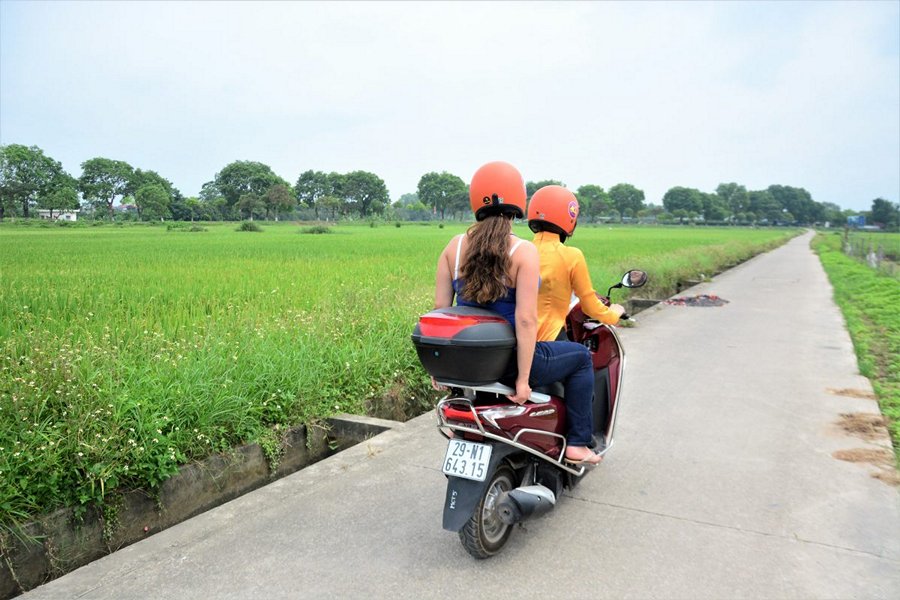 Although there are many for-rent motorbike shops in Hanoi, it is not easy for you to find a good one without knowledge. Please ask the tour guide, or book a package tour with others to make sure the scooters are comfortable. In this case, the agency can give you a detailed plan, and a willing hand to help with any troubles. 
Places to explore by scooter
As mentioned in the first paragraph, it is great to be a part of a scooter tour in Hanoi, because you can visit many places in the city and enjoy great food. Check out what to do when you join a scooter tour like this!!
Visiting St. Joseph's Cathedral: this is one of the most famous tourist attractions in Hanoi. The church was constructed by French colonists in the past and now has become popular with locals. It is open and free for all comers around the world.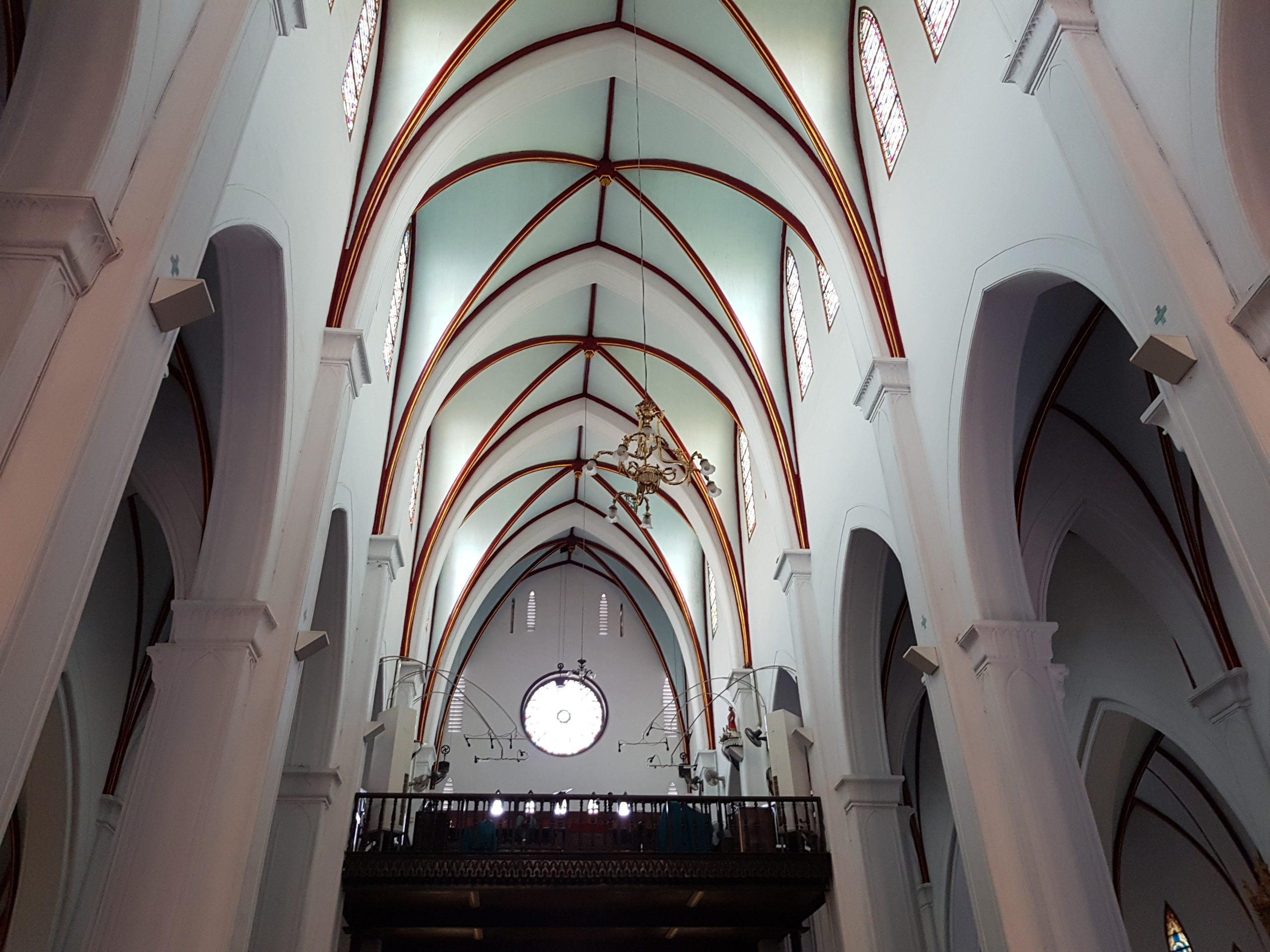 Ho Chi Minh Mausoleum: The mausoleum was built from 1973 to 1975, to express the admiration of the Vietnamese for the beloved Ho Chi Minh, who spent all his life dependent on the country. It is open to travellers from 8 AM to 11 AM all week (except Monday and Friday).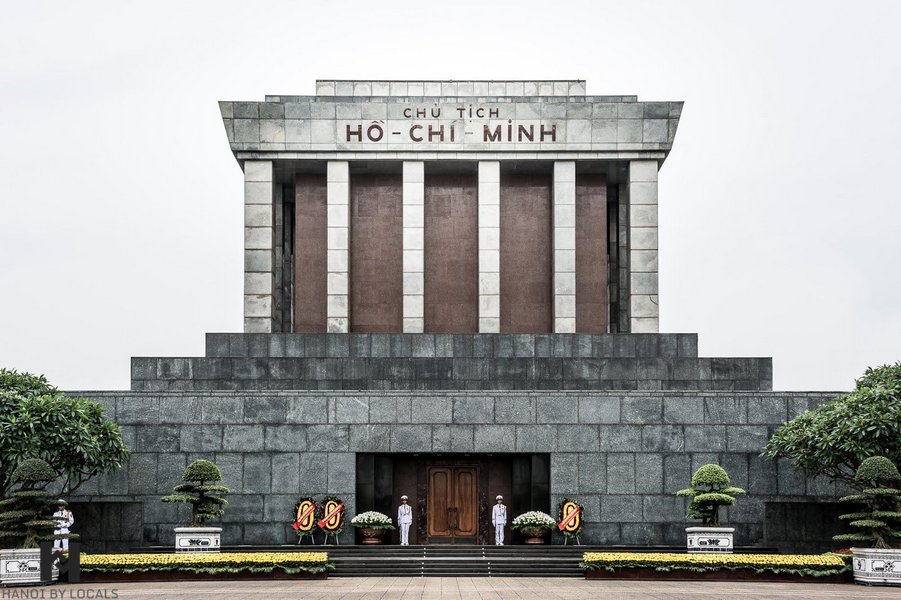 Long Bien bridge: this is the first steel bridge in Hanoi, which is more than 100 years old. The French built the construction and at that time it was the greatest bridge in the world. Nowadays, young people like to visit Long Bien bridge at night and enjoy the fresh air as well as take pictures.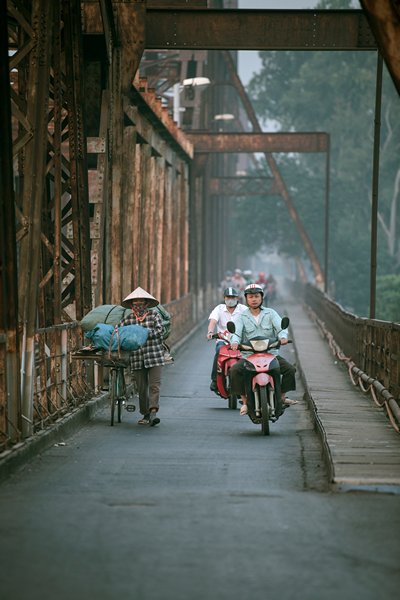 Banana Island: Also known as Bai Giua, Banana Island is a 24ha area and can be found at the foot of Long Bien Bridge. This is a hidden gem in the capital and suitable for any Hanoi scooter tour because there is a special way for the drivers to get to the place. The area has many banana trees, which is the reason why people call it by the name Banana Island.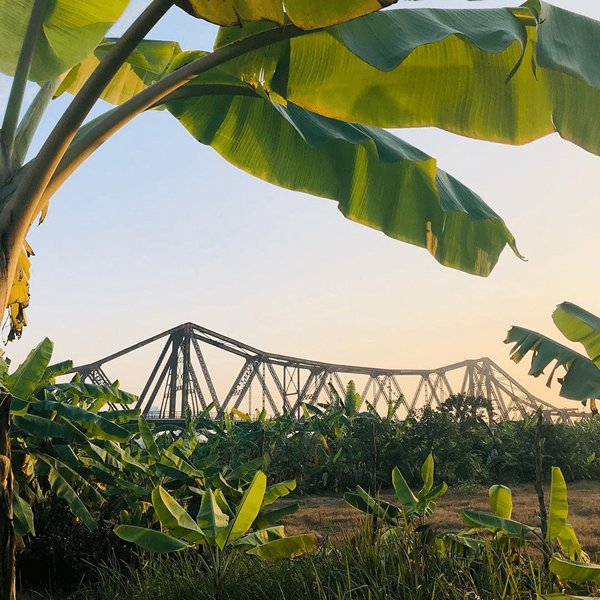 The West Lake area: this is a huge place to discover with Tran Quoc Pagoda, Thanh Nien Street, Quan Thanh Temple, and many more. Visitors can drive along the streets, stop for ice cream, or entertain at West Lake's Water Park.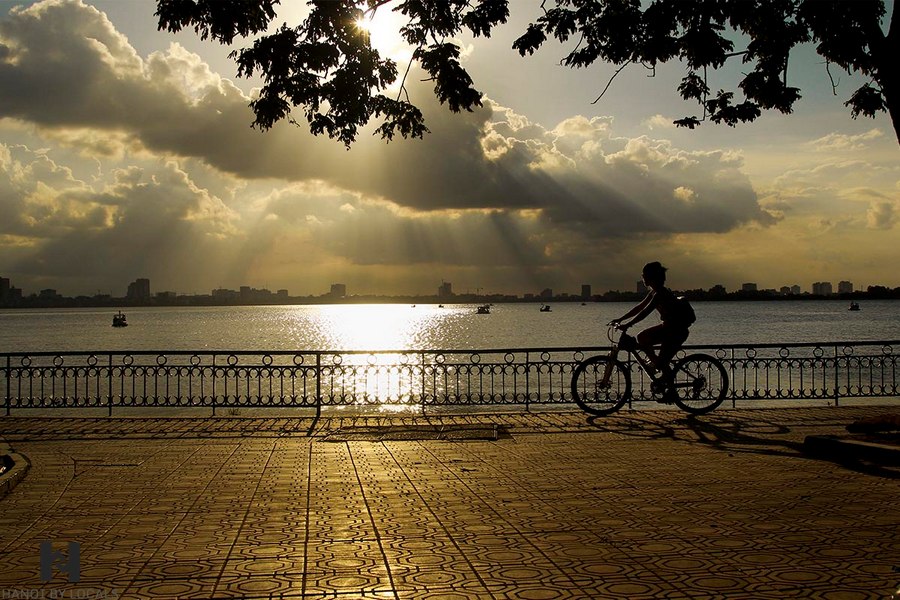 Local egg coffee: Egg Coffee is among the top most stunning dishes of Vietnam and travellers should try this at least once during the trip. There are some places for you to enjoy this unique drink,  including Cafe Giang at 39 Nguyen Huu Huan, Cafe Dinh at 13 Dinh Tien Hoang, and Cafe Pho Co at 11 Hang Gia, Hanoi Old Qatar.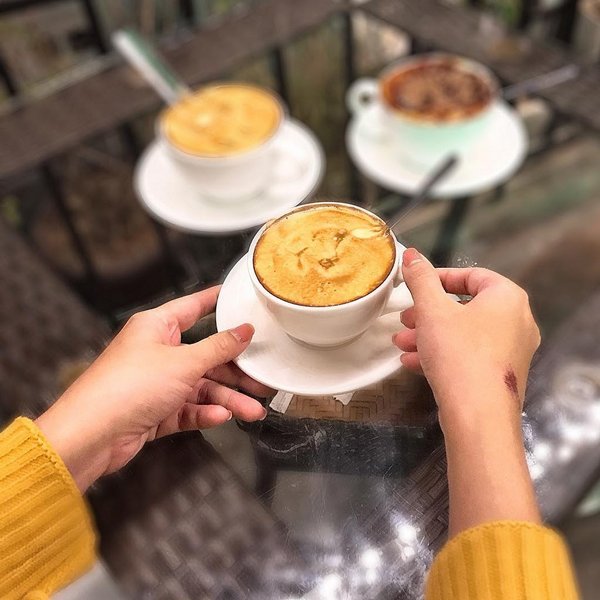 Street food: the list of Vietnamese street food is so long that we can never get enough time to fulfil it. But we highly suggest Crab Spring Rolls, Bun Bo Nam Bo, Banh Cuon, Pho Bo, Fish Noodle, etc.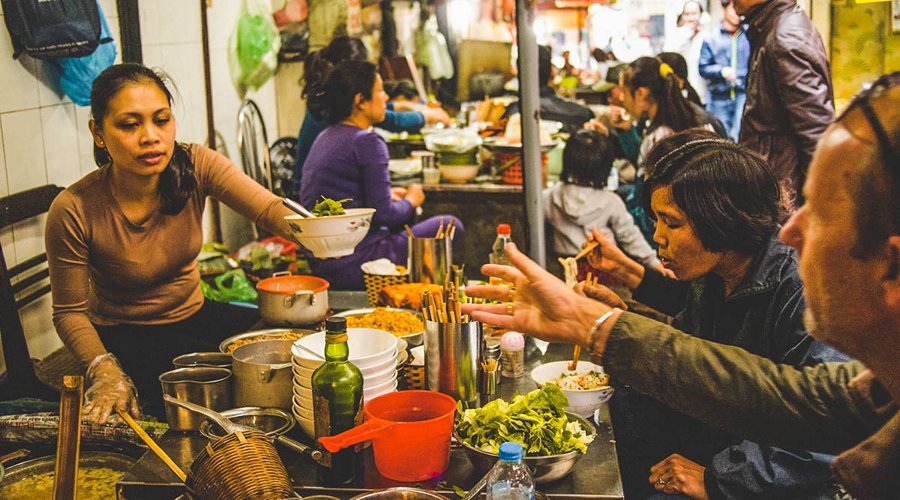 Price of scooter tour
The price to rent a scooter is about 7$ to 15$ (depending on the type of scooter you choose). The semi-automatic ones are often cheaper than the fully-automatic scooters. On average, the price for a scooter tour is about 50$ for a one-day tour. In the case of 2-day itineraries, the cost must be around at least 100$. This is not an expensive amount but very affordable for travellers. 
*Important notes: remember to check carefully the scooter to make sure it is nearly new, and in a good mood. Double-check before using it so you can be safe all the time.
Is it safe to join a scooter tour in Hanoi?
The first thing to remember is that you must have a driving license to drive the scooter in Hanoi during the tour. Or your partner needs to own an illegal one to take part in the trip. If not, you can be punished for an amount of money and maybe the scooter can be kept by the police.
The second thing is to watch out for any situations. Sometimes, when the streets are crowded, local people tend to drive on the wrong side of the road, ignoring the police and red lights. Be patient, do not follow them, keep your scooter on the right side, check the lights, and do not drive fast, you will be safe!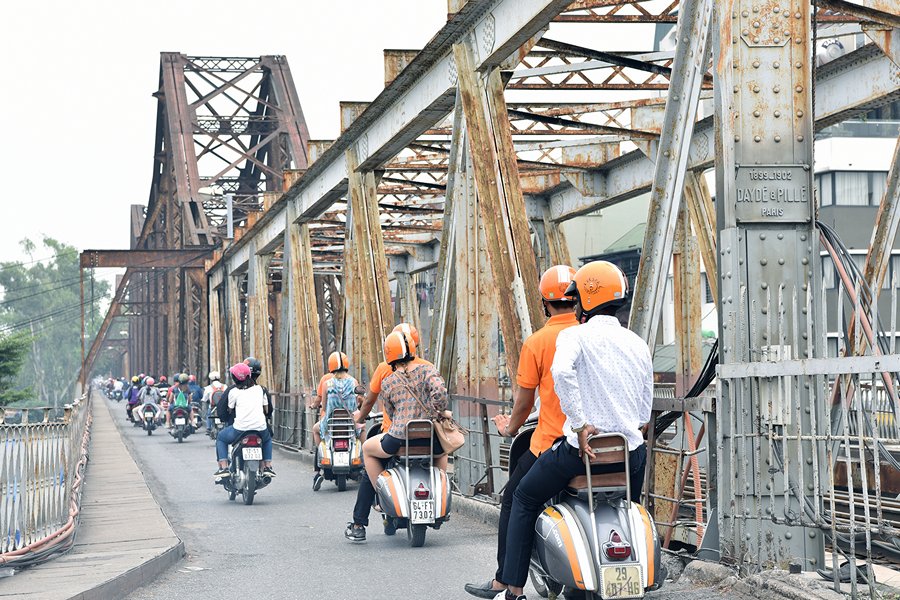 Joining Hanoi scooter tours is amazing for all the things it brings us! We highly recommend you take a trip with a scooter to fully discover Hanoi